Submitted by

adamzammit

on Tue, 2015-08-04 14:33
queXS 1.13.0 has been released on Sourceforge today.
This is a major update to the administrative interface as well as the sample management backend database. This fantastic work has been done by Alex (https://launchpad.net/~ddrmoscow). Thank you very much for your contributions to queXS as well as the complete translation to Russian.
Please report any issues you may have with the update to 1.13.0 on Launchpad here: https://bugs.launchpad.net/quexs
Below is a screenshot of the new administrative interface: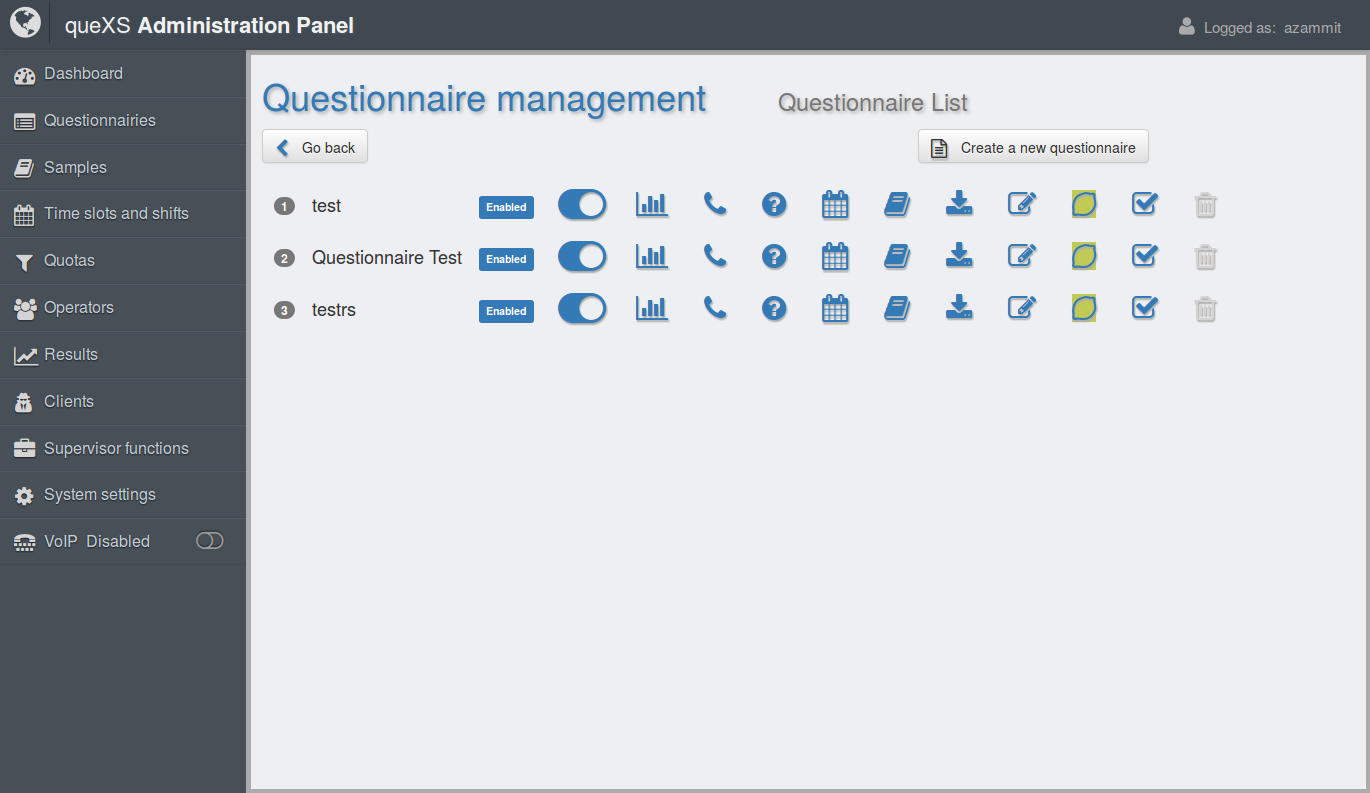 Read on for more details including how to upgrade from queXS 1.12.x (Database upgrade required)